What's Next for You Wizard?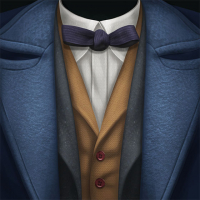 ZookiTabooki
Posts: 517
✭✭✭✭✭
Ok! We are just over an hour away from Back to Hogwarts - Part 1 and I am pumped. If you're like me, you've already calculated how many green books you need from how many events to fill your skill tree the way you want. I have plans for the next 4-6 events!
I want to know what you have lined up for the green books you will be acquiring over this event. For me, I am firmly committed to training 'Strength in Numbers' with all 15 skill books from the first part of this event. This will give me a much needed boost to Power as I tackle Forest chambers. I'm also eyeing 'Team Work Makes the Dream Work' for part 2 of Back to Hogwarts though I'm not as firm on this one yet. So, what's next for you Wizard?
Reply