Constance's Lament Brilliant Event Part 1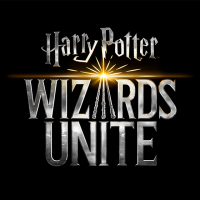 hpwulola
Posts: 1,293
Moderator ›
admin
Witches and Wizards,
Constance has been taken into custody under suspicion of working with The Unforgivable. Is she really an enemy of the Ministry? Or is this all just a big misunderstanding?
Return Brilliant Foundables to the Brilliant Gryffindor Boys' Dormitory in Part 1 of the Constance's Lament Brilliant Event on 15 November 11 a.m. PT - 19 November  at 11 a.m. PT. 
The Brilliant Foundables featured during this event can be found in the following locations:
Brilliant Quaffle - Encounter
Brilliant Quidditch Fan Neville Longbottom  - Encounter
Broken Love-Struck Ron Weasley - Wizarding Challenges
Vial of Felix Felicis - Brilliant Portkey
Love Potion Infused Chocolate Cauldrons - Task
The Portkeys for this event will be 1.5km. As a reminder, Part 1 Portkeys will give you Part 1 rewards anytime you open them, even if you wait to open them during Part 2. Keep an eye out for Bonus Assignments that will be available in game after the main tasks have been completed!
Please note: To enable as many players around the world as possible to participate safely, this event has been adjusted to facilitate playing from wherever you are. Please remember to adhere to local rules and regulations, and be respectful of others and your surroundings.
-The Harry Potter: Wizards Unite Team
Reply
Tagged: