October Community Day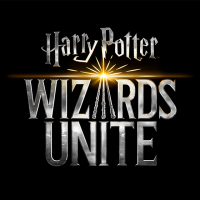 hpwulola
Posts: 1,293
Moderator ›
admin
edited October 2021
in Announcements
#1
latest comment 17 October, 2021, 09:59 am.
Witches and Wizards,
Knight to E5! Encounter more Chess Chamber Traces and earn guaranteed drops from Forest Chamber IV and above to prestige your page.
On 13 October 12:00 a.m.– 14 October 11:59 p.m. local time, prepare to say 'Checkmate' as you find the following:
Increased sightings of Albus Dumbledore, Young Hermione Granger, Young Ron Weasley, Young Harry Potter, Young Neville Longbottom.
Special 1km Portkey that rewards the Wizard Chess Queen.
Guaranteed Flying Key from Wizarding Chambers when using Legends of Hogwarts Runestones.
Increased Wizarding XP, Challenge Family XP and Energy Rewards from completing Wizarding Challenges.
Please note: To enable as many players around the world as possible to participate safely, this event has been adjusted to facilitate playing from wherever you are. Please remember to adhere to local rules and regulations, and be respectful of others and your surroundings.
Don't forget to join the social conversation with #WizardsUnite, make sure to follow along on our official Facebook, Twitter, and Instagram channels for the latest updates, and head over to the Harry Potter: Wizards Unite community to discuss the game with fellow players!
-The Harry Potter: Wizards Unite Team
Reply
Post edited by hpwulola on
Tagged: