A way to avoid the pesky restart error!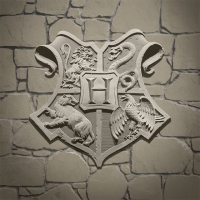 SashaVonB
Posts: 21
✭✭
This is cross-posted from Report a Bug because I think it will help a lot of folks! If, like me, you've lost a ton of precious potions and spell energy tackling upper level chambers secondary to the immensely poorly timed restart error, READ THIS!!!
I scoured the interwebs for a fix since Niantic doesn't seem to care (?), and discovered that the restart error/app crash is likely to happen when you select more than one potion in a wizarding challenge. The recommendation was to wait until the bubbles show and the first potion(s) say/s already in use. If you select the next potion before these, you get the error. I tested this and it worked!
Also read that if you quit the app ASAP rather than hit the reset button provided, it takes you back to where you were. I haven't tried this yet with a trace, but it WORKED in a wizarding chamber!
Best bet is to be sure to add potions carefully as this takes less time than restarting app (important in those higher level chambers!). Hope this helps some peeps - potions take a dang long time to brew and I have paid a pretty penny on lots because of this issue. 😭
Reply