High-level Oddities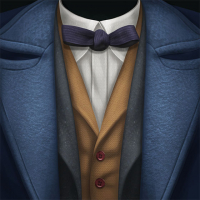 Expelliarma7
Posts: 222
✭✭✭
edited August 25
in Tips & Tricks
#1
latest comment 02 September, 2021, 09:26 pm.
Hi All! I've been playing for a couple of years (networking across the miles with my sister and watching XpectoGo on YouTube) but have only recently "found" these discussion boards. I went scrolling to see if this question had already been covered, so apologies in advance, here goes:
Is there a chart somewhere that shows the specific conditions best for finding each kind of Oddity? I know some of them (Doxy in early a.m., Azkaban Escapee in rainy conditions, werewolf at full-moon), but when are the best times to find high-level oddities like Cerberus and Horned Serpent? I've seen Orange Wizard's infographic saying that Horned Serpent spawns at dawn, dusk, and night… but is there more to it? I've activated a TTD at those times many many times and not gotten any spawns. So… am I missing something? Thanks in advance for any ideas!
Reply
Tagged: