1920 was a pleasant event experience, with reservations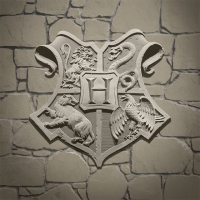 BionicManster
Posts: 90
✭✭✭
edited August 18
in Game Events
#1
latest comment 04 September, 2021, 07:07 pm.
Frankly, I enjoyed the current 1920 event.
I had eight empty slots for Portmanteaus, and once they started appearing (8 hours after the opening of the event) I had no trouble filling them up. I used my gold key, plus 5 silver ones. Out of 6 keys obtained, I got 3 fragments on Newt's Menagerie, 2 on Paris Street, and 4 on Circus Arcanus. (Not sure how I got 9 fragments from 6 keys.) The point is that the chances are balanced so that there's every reason this event is completable (assuming you have the silver keys to spend) within the 3 day time frame. (Unlike some events where you need multiples of the rarest fragments like Dumbledore, and don't even SEE enough, much less be able to defeat enough confoundables, to even have a chance to complete the event)
The appropriate foundables only appear after a key has been used, which is an interesting change. Of course, some people may be desperate to not let the foundable get away, use a Dawdle Draught, and then complain that this is a veiled attempt to sell potions. (And it may well be a thinly veiled attempt to sell Silver Keys, as @HalloMami suggested in another thread.) Yet some people (like me) may have not spent every SK as soon as it appears, saving it for a future need.
@SockNinja has pointed out that to complete the three 1920s Wizarding World pages once requires an absolute minimum of 89 foundables, and the odds of getting the exact 89 foundables you need are about as likely as me being named the King of the World. And if the foundable are only linked to the Portmanteaus, that requires 89+ Portmanteaus. He wonders what Niantic is thinking.
I hope Niantic will return this event regularly, something those of us who don't feel driven to frame every page in gold As SOON As Possible, will enjoy coming back to again and again. Maybe that's the answer to @SockNinja 's question.
Other than those for whom Adventure Sync is not working, I don't expect anyone to have too much trouble completing the event. One other thing
I have been a harsh critic of Niantic for some of the things they have done, and particularly for the lack of effort spent on resolving the bugs which are coming in much faster than they are being squashed. But again, I want to compliment Niantic for this interesting and enjoyable event.
@hpwulola I hope you will encourage the event creators to consider the likelihood of a very rare fragment appearing, even if the class they are in is boosted, to give people who don't want to play 8 to 12 hours a day a reasonable chance to complete events. Thanks for this one, which makes it appear that someone actually considered the operation of chance and randomness in setting up this event.
Reply
Tagged: