It's our second anniversary!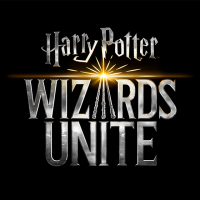 hpwulola
Posts: 1,200
Moderator ›
admin
On behalf of everyone from Harry Potter: Wizards Unite, thank you for doing your part to help the wizarding world and for being a part of this community.  It's been a challenging year, but despite it all, the Harry Potter: Wizards Unite community achieved many impressive milestones throughout the year. Take a look at what you and the rest of the community accomplished:
Harry, Hermione, and Constance have battled the Calamity for two years now. During that time, they've unraveled the mystery of how the Calamity began, discovered that it can be manipulated, exposed the existence of a secret cabal of Dark witches and wizards with their own machinations for the Calamity, battled some of the wizarding world's greatest foes, and even investigated a mole within the Ministry. Click below to catch up on what you might have missed and look ahead to the adventures to come with a recap of everything we've learned so far:
https://community.harrypotterwizardsunite.com/en/discussion/14775/two-years-of-fighting-the-calamity-story-recap/p1?new=1
Thank you for being part of the Harry Potter: Wizards Unite community. We can't wait to see how you continue to inspire us! We would love to see photos of you and your community playing the game. Please send them to [email protected] or post them on social using #WizardsUnite.
-The Harry Potter: Wizards Unite Team
Reply
Tagged: