Feedback on Masterful Spell task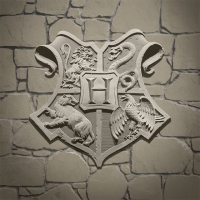 LucieDB
Posts: 19
✭✭
edited April 23
in Game Events
#1
latest comment 24 April, 2021, 08:20 pm.
I am so disappointed with Niantic's continual disregard of players with a disability, but this is a new low. Flipendo is already one of the most difficult spells. My husband and I are hardcore players and have finished every event, including all bonus events, even if it meant working away at it for hours like the recent dragon adversaries. However, this one seems to be beyond us.
I have fibromyalgia and my husband has a neurological condition that impairs movement. We've both been trying all morning to achieve a masterful on flipendo as practice and neither of us have even come close. For the first time, I doubt we will finish an event :(.
If you're going to do something like this, at least put it in the bonus. Don't leave players with an unfinished event picture when there's so many other options, even with COVID lockdowns. Send gifts to friends? You haven't done that in a long while. I am so disappointed in you.
Reply
Post edited by hpwulola on
Tagged:
This discussion has been closed.