Celebrate the Earth in Harry Potter: Wizards Unite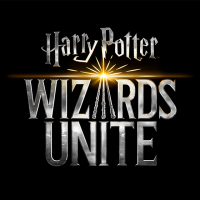 hpwulola
Posts: 1,221
Moderator ›
admin
edited April 20
in Announcements
#1
latest comment 25 April, 2021, 03:51 am.
Witches and Wizards,
Celebrate the Earth with the Green Hour Event!
On April 22nd from 11am - 4pm local time, there will be an increase of plant ingredients available on the Map. Collect extra Ginger Root, Lovage, Scurvygrass, Sneezewort, Dittany, Bitter Root, Sopophorous Bean, Valerian Root, Vervain, Snowdrop, Wormwood, Angel's Trumpet, Baneberry and Leaping Toadstool, which will be helpful in brewing various potions. There also will be an increase of Water and all Seeds. Enjoy!
-The Harry Potter: Wizards Unite Team
Reply
Post edited by hpwulola on
Tagged: