April Adversaries Event 1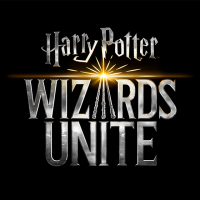 hpwulola
Posts: 1,267
Moderator ›
admin
edited March 30
in Announcements
#1
latest comment 08 April, 2021, 02:33 am.
Witches and Wizards,
Get ready to take on fiery beasts as you go head-to-head against three Ancient Dragons!
From Friday, April 2 at 11 a.m. PT–Monday, April 5 at 11 a.m. PT, keep an eye out for the following:
Increased Adversary sightings of the Ancient Norwegian Ridgeback, Ancient Hungarian Horntail and Ancient Ukrainian Ironbelly
Increased spawns of Dragon Egg Portmanteaus, including: Peruvian Vipertooth Egg, Chinese Fireball Egg, Welsh Green Egg and Antipodean Opaleye Egg
Increased spawns of Wit-Sharpening Potion ingredients, such as Armadillo Bile, Ginger Root, Ground Scarab Beetles and Newt Spleen
Master Notes will reduce all variants of Exstimulo and Wit-Sharpening Potions brew time by 25%
Guaranteed Occamy Fragments from Dark Chambers (Chamber 16 and above)
Increased Wizarding XP and Challenge Family XP from completing Challenges
Players between Level 4 and Level 14 will be able to access a special Baruffio's Spotlight Event during this time, with the following bonuses:
Baruffio's Brain Elixir brew time reduced to 6 hours
Master Notes will reduce Baruffio's Brain Elixir brew time by 50%
Baruffio's Brain Elixir effects increased to 3X Wizarding XP
Please note: To enable as many players around the world as possible to participate safely, this event has been adjusted to facilitate playing from wherever you are. Please remember to adhere to local rules and regulations, and be respectful of others and your surroundings.
Don't forget to join the social conversation with #WizardsUnite, make sure to follow along on our official Facebook, Twitter, and Instagram channels for the latest updates, and head over to the Harry Potter: Wizards Unite community to discuss the game with fellow players!
-The Harry Potter: Wizards Unite Team
Reply
Post edited by hpwulola on
Tagged: