Change profession in fortress lobbies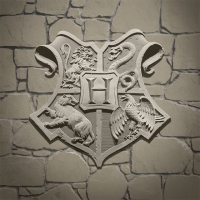 ZeroPointLibra
Posts: 1
✭✭
I wouldn't be surprised if this had been suggested a few times already. I've maxed the first skill tree for all 3 professions, but I can't efficiently benefit from it on the knight bus. It's probably bad luck/RNG but most of the time, I end up in lobbies where one profession is missing which is the one I didn't chose. Even when I play as the rare magi, I suddenly end up in lobbies with two other lol.
When I back out and switch profession, it's basically impossible to find your old lobby back again. I've heard there's a workaround using a second phone, but that shouldn't be required to benefit from actually putting in the hard work to grind resources for more than one profession. I wish I could just click on the profession icon in the fortress lobby and switch profession from there - basically just like changing the rune stone.
I hardly ever play D5 nowadays, because finding a balanced team takes too long with that many knight busses available (another solution would obviously be private lobbies that allow inviting other players, but I actually don't mind playing with strangers, with no need to use other apps to find people first).
I would love to feel motivated again, to grind more red books for the adversary lesson plan for my second and third profession as well. Please make it happen :)
Reply
Tagged: