Top Known Issues - January 2021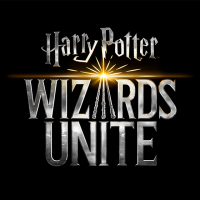 hpwulola
Posts: 1,050
Moderator ›
admin
edited January 26
in Report a Bug
#1
latest comment 28 February, 2021, 02:55 am.
Hi everyone,
We know there are a few open issues in Harry Potter: Wizards Unite and we want to assure you that our team is aiming to get these resolved as soon as possible. In the meantime, we want to offer a few suggestions that can temporarily help players as we work on a fix. Here are the top issues currently impacting players:
The iOS purchasing issue that prevents some players from getting items from Diagon Alley.
Players can write into in-app support and we'll manually trade Gold from your balance for in-app items or bundles. Tap the Suitcase button > Settings > Help/Legal > Get Support and follow the prompts to share details of your purchase request. (Unfortunately, we can only exchange with your existing Gold balance. We cannot accept payment for Gold via support.) 
Players have shared that logging in and out of their Apple account has remedied this issue.
If you can access a second device, you can temporarily login and complete your purchase there.
The Adventure Sync issue impacting Android users and preventing distance from being counted while the app is not open.
In some cases, toggling the Adventure Sync button on and off has resolved this.
Players can leave the app open while walking and steps will be recorded.
The SOS Newsletter appears blank.
Some Android Devices only show a Black Screen.
Some players have reported that opening the app via Google Play Store can resolve this. Find the listing for the app in the Google Play Store and tap the Open button.
Reddit users have found this temporary workaround to be helpful.
Our team is still investigating the cause of this issue, and we would appreciate your reports (including Device and OS information) shared to this thread.
Players are getting kicked out of Adversaries battles.
We are actively investigating the potential causes of these crashes. Please continue to leave reports on this thread.
A fix for the issues with iOS purchasing, Adventure Sync, and the SOS newsletter are planned for Update 2.17.0. We do not yet have an anticipated release for the Android black screen issue or Adversaries issue. We will share details of these timelines when they are available. Our team has been working hard to resolve these issues and we really appreciate your patience.
Reply
Post edited by hpwulola on
Tagged: