Celebrate Snape's Birthday!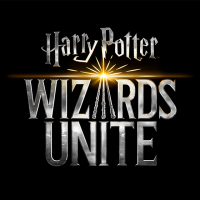 hpwulola
Posts: 1,031
Moderator ›
admin
Witches and Wizards,
Kick off the new year and surprise your Potions Master for his birthday! Celebrate Snape's birthday all day Saturday, January 9 from 12:01 a.m.–11:59 p.m. local time.
During the celebration, keep an eye out for the following:
-Tonic for Trace Detection will reveal more of Severus Snape, Pensieve, and Young Neville Longbottom (Snape Boggart Confoundable) Foundables.
-Guaranteed Challenge fragments from the following:
Sword of Gryffindor - Tower Chamber V
Half-Blood Prince's Copy of Advanced Potion Making - Forest Chamber V
-Hogwarts House Cup - Dark Chamber V
Please note: To enable as many players around the world as possible to participate safely, this event has been adjusted to facilitate playing from wherever you are. Please remember to adhere to local rules and regulations, and be respectful of others and your surroundings.
-The Harry Potter: Wizards Unite Team
Reply
Tagged: