October Community Day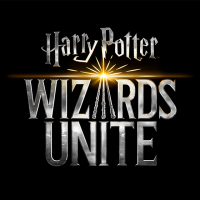 hpwulola
Posts: 1,296
Moderator ›
admin
Witches and Wizards,
October Community Day is all day Sunday, October 18 from 12:01 a.m.–11:59 p.m. local time. Get ready for a day of magical pranks and visit Weasleys' Wizarding Wheezes!
This Community Day, you can look forward to the following:
Special Assignments focused on returning Wonders of the Wizarding World Foundables to Weasleys' Wizarding Wheezes with rewards including Potions, Spell Books, Ingredients and DADA Books.
Increased sightings of Foundables from the Weasleys' Wizarding Wheezes Registry page.
Tonic for Trace Detection will reveal more Community Day Traces, only takes 1 hour to brew, and its Master Notes will reduce brew time by 50%.
A special 1km Portmanteau that rewards Wonders of the Wizarding World Family XP and a chance at Skiving Snackbox fragments.
-The Harry Potter: Wizards Unite Team
Reply
Tagged: