Game Update 2.15.0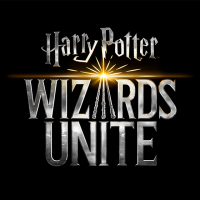 hpwulola
Posts: 920
Moderator ›
admin
edited September 15
in Announcements
#1
latest comment 18 September, 2020, 08:39 am.
Note on timeline: Our 2.15.0 update includes support for iOS 14. This update was scheduled for today but unfortunately, it is delayed and we hope to release it tomorrow. Until the update is available, Harry Potter: Wizards Unite won't be accessible on iOS 14. It will continue to be accessible on iOS 13. We will give you an updated timeline when we have one.
Game Updates
Some of these changes may have been reflected in releases between 2.14 and 2.15 and therefore may already be reflected in the app.
Potions
Added the ability to purchase Potions directly from the Potion selection menu during Encounters and Wizarding Challenges.
General
Bug fixes for general app stability and visual issues
iOS 14 Support
Bug Fixes
Fixed an issue affecting the SOS Training Node: Knowledge Transfer. Players who completed Knowledge Transfer were not receiving Inn Charm charges from Treasure Trunks
Fixed an issue with threat level visual effects on Traces that appear on the Map
Made text revisions to the Trace Charm Expertise page
Fixed a visual issue affecting the Magicum Vitae that cuts off the text for the Tonic for Trace Detection Potion bonus
Reply
Tagged: