Trace Charm Clarification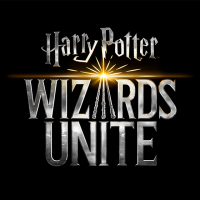 hpwulola
Posts: 950
Moderator ›
admin
Hi everyone,
Our team has been investigating errors in the SOS training skill tree. Thank you all for your bug reports. We found a number of incorrect stats and descriptions on the Trace Charm screen. Here are the corrections to the Trace Charm information screen and the maximum bonuses it will grant once you have completed all Trace Charm related nodes.
This correction will be reflected in-app in a future update. This is what the Trace Charm page will look like:
To clarify the above, there will be no changes to the SOS Training mechanics or node bonuses. There will only be changes to the text to reflect the intended benefits.
We appreciate your understanding and will be putting together a special pack in Diagon Alley to make up for the confusion. We love seeing you all progress on your SOS Skill Trees, this package will give you all a boost. Also, thank you again for your patience during the August Wizarding Weekend; we added in a couple items as a token of our appreciation.
The pack will go live next week and will include:
75 Field Guides
20 Ministry Manuals
2 DADA Books
10 Gold Coins
3 Level 3 Wonders of the Wizarding World Runestones
Thank you!
Reply
Tagged: