Combat potion selection is frustrating!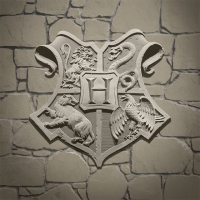 Dustydude5
Posts: 5
✭✭
So while in a wizarding challenge and in combat, I go to select a wit sharpening or healing potion or something and I hate the way the potions are displayed!!! The scroll quickly until you find the one you need but you select the wrong one cause it's organized so poorly is very annoying. I don't want to scroll left or right I get to the one I want while trying to be speedy so I can attack before I get hit. This user interface needs to be updated. How about a simple grid displaying all my possible potions without going through a roll-a-dex style to find it. I have selected the wrong potion sooooooo many times because of this.
Does anyone else have this problem? Seems like a simple fix since every other part of the game uses a grid scrolling down system. The side scrolling wheel of potions is just not intuitive and is super easy to mess up and pic the wrong estimulo or something. Please update this part of the combat system.
it would also be cool if it showed you the range of damage that the potion could potentially do against that opponent like a normal hit compared to a critical.
Reply
Tagged: