Trace Charm Proficiency Bugged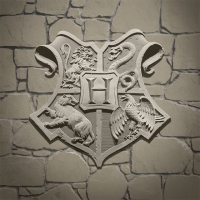 Bliznik
Posts: 52
✭✭✭
According to the description, unlocking a "Trace Charm Proficiency" node should increase the number of Fragments I recover from Traces affected by my Trace Charm.
I have increased my Proficiency to lv. 4. This should mean that I receive 4 additional Fragments for every Trace Charm Trace that I return, for a total of 5 Fragments per Trace.
Instead, I only receive 1 additional Fragment, which is equal to a Proficiency of lv. 1 instead of a Proficiency of lv. 4. I just cast the Trace Charm on a Trace to create 5 additional Traces, and each Trace only awarded me 2 Fragments. I tested this twice, once with 5 Newt Scamander Trace Charm Traces and another time with 5 Fred Weasley Trace Charm Traces.
Also, the "Rare Trace Bonus" also does not appear to be having any affect at all. If I cast the Trace Charm on a High Foundable, it replicates High Foundables. If I cast it on a Severe Foundable, it replicates Severe Foundables. If I cast it on an Emergency Foundable, it replicates Emergency Foundables. The rarity of the Traces is not increased at all.
Please fix this.
Reply