Let us join Knight Bus Chamber from Friend's List, add predefined phrases to KB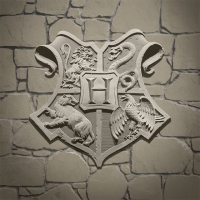 RavingRaven
Posts: 6
✭✭
The biggest problem with KB seems to be that not everyone plays the high level chambers as a teammate rather than an individual, and no way to communicate with each other to remedy this.
Dark 5 should be a really easy 5p win if you have all professions represented in your team, but that hinges on the auror(s) giving focus to the prof at the start to get hte proficiency hex, and holding off on elites until the magi can give the elite hex.
If we could just team up with our friends that we can talk to before hand, that would provide one way to solve this problem.
Additionally, give us some predefined messages in a chamber that can be translated so that we can request another profession for hexes.
"I'll give you focus, please use the proficiency hex."
"I'm proficient against the enemy you're facing, please back if you'd like me to finish it off."
"Confusion hex does nothing to that foe you're facing."
Reply