Weasleys' Wizarding Wheezes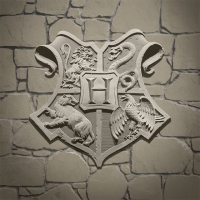 Sheganer
Posts: 50
✭✭
Hello fellow wizards!!!
A new page!!!!! New foundables!!!!
How exiting!!!
...
I have completed multiple golden pages ... and was very excited to see that a new page appeared today! Yay!!! Can't wait to go out and start looking for the new foundables. Go out!!!! The President of the US of A finally started to lift "stay at home " policy by reopening America today!!! I pray you all staying safe and practicing social distancing...it really sucks, yet if it helps for the nation to recover we are all willing to be safe and respectful of others safety and well being.
This is all I wanted to share tonight.
I wish for ALL OF YOU wizards and YOUR FAMILIES to be healthy and well!
Ciao for now
Reply
Tagged: