April Event Calendar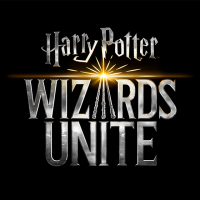 hpwulola
Posts: 950
Moderator ›
admin
edited April 27
in Announcements
#1
latest comment 26 April, 2020, 02:15 am.
The Burrow appears to be at the center of the latest wave of Calamity activity, causing a flood of Foundables related to the Weasley family home. Fondly remembered as the quaint and cozy backdrop to many loving Weasley family moments, the iconic dwelling has also served as headquarters for the Order of the Phoenix during the Second Wizarding War. As memories from the Burrow, from the Flying Weasley Car to Ron's Wizard Chess Set, have begun appearing left and right, you'll need to get ready to roll up your sleeves and help set things right!
Please note: To enable as many players around the world as possible to participate safely, this event has been adjusted to facilitate playing from home. Please remember to adhere to local rules and regulations, and be respectful of others and your surroundings.
Prepare to lend a hand with the following:
Help return Brilliant Weasley Foundables including Ron Weasley and Fred and George Weasley's infamous Decoy Detonators.
Put your Magizoology skills to the test and help return the Murtlap and other Magizoology Foundables.
Please Note: This event has been extended to last a full 24 hours to make it easier for players to participate.
Continue to help return Brilliant Weasley Foundables including Ginny Weasley and the Flying Weasley Car.
Tuesday, April 28 at 11 a.m. PT–Thursday, April 30 at 11:00 a.m. PT: Nature and Nifflers Event
Free Magizoology Foundables from the clutches of a new dastardly Oddity, the Poacher!
Reply
Post edited by hpwulola on
Tagged: