Game Update: 2.11.0 Release Notes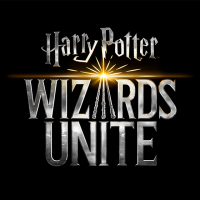 hpwulola
Posts: 1,149
Moderator ›
admin
edited March 2020
in Announcements
#1
latest comment 01 April, 2020, 03:59 pm.
Hey everyone,
Version 2.11.10 is being rolled out. Here's what you can expect:
New Features/Updates
Photo Mode: 
Players can now use Ministry ID Portrait Filters, Frames, and Stickers to customize their photos captured with Encounter Photo Mode and Registry Photo Mode!  
Edit:
Some players are experiencing a blank loading screen when returning to an Encounter after customizing a photo with Encounter Photo Mode. Our team is aware of this issue and working on a fix. In the meantime, Encounter Photo Mode customization will be turned off. Players can still customize photos with Registry Photo Mode.
General: 
Updated the rewards screen in various parts of the game. Tap the drop-down to see a listing of rewards and bonuses you earned from Encounters, Level Up, Wizarding Challenges, and more!
Added notifications to remind players when a Portkey is unlocked and when a Friend sends a Gift. 
Bug Fixes 
Wizarding Challenges: 
Fixed a visual error where the Level Up rewards screen failed to appear when a player Leveled Up after a Wizarding Challenge.
Reply
Post edited by hpwulola on
Tagged: