Greenhouse / Inns: Stop the "waste" visit / loss of information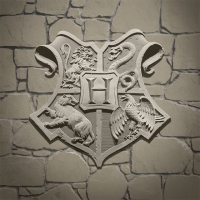 Keybounce
Posts: 474
✭✭✭
If you visit an Inn, and your spell energy is full, apparently you will use up your 5 minute visit, be told "You have no room", be offered a chance to spend gold, and ...
Well, there are two problems here.
One, you are not told what you are potentially able to receive.
Two, if you are going to be denied, then why "use up" the visit? Don't count it as a visit -- I did not get any energy, after all, let me cast some spells in a trace, and return for a refill.
But that's problem one. Problem two is that I think this is new. I remember in the past trying to visit an inn while full, and told that I was full and could not eat.
That was a better way to handle it. And if someone is just trying to do the "two visits a day" task, give them the option to waste a feeding for that task.
But then there's greenhouses.
If you visit a greenhouse, you see your energy supply, so you know if you are not going to get spell energy. But you don't see your ingredient total, so all you get is "Not enough room!".
With no indication of what you might get.
With no chance to throw out stuff you don't want / review recipes.
Request:
#1. Deny greenhouse, and say "you are full of ingredients". Give people a chance to trim stuff first.
#2. Permit overflow, tell someone "You could get X", and then give them a chance to throw out unwanted ingredients or brew a potion to bring their quantity down to receive the new stuff, or spend gold for more space.
But the current system of "Your only choice is to spend gold or waste a visit, and we won't tell you what you might win, or give you any opportunity to do anything" stinks.
Reply