Dragon Eggs and Peculiar Portkey Portmanteaus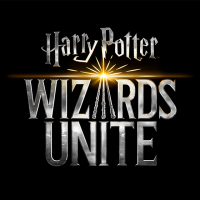 hpwulola
Posts: 874
Moderator ›
admin
Hey everyone! We hope you have been enjoying collecting Dragon Eggs and opening up Peculiar Portkey Portmanteaus during the Book Night event. We wanted to give you a quick refresher on how these two items work.
During Book Night, you will only see Peculiar Portmanteaus and Dragon Eggs that accompany the two Dragons currently roaming your region:
For players in Oceania, Asia, the Middle East, and India, this includes the Chinese Fireball and Antipodean Opaleye Dragons.
For players in Europe, Africa, the Americas, and Greenland, this includes the Peruvian Vipertooth and Common Welsh Green Dragons.
Dragon Eggs picked up from the Map are Fragments that will be added to your Oddity Registry pages. You can find the Chinese Fireball Egg and the Antipodean Opaleye Egg on Oddities III, and you can find the Common Welsh Green Dragon Egg and the Peruvian Vipertooth Egg on Oddities IV. Dragon Eggs are rare, so keep an eye out for them!
Different colored Peculiar Portmanteaus each reveal a different Dragon Egg Fragment. These Portmanteaus only require 1km walking distance to open. This will help you quickly 'Unlock 5 Portmanteaus' for the Darkest of Times event task that is also going on this week.
Best of luck with the event! Let us know if you have any other questions.
Reply
Tagged: