Celebrate Harry Potter Book Night and the Triwizard Tournament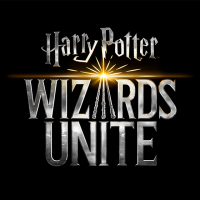 hpwulola
Posts: 947
Moderator ›
admin
The annual Harry Potter Book Night is around the corner and the theme for this year is the Triwizard Tournament! While you're celebrating your love of reading, take some time out to complete special in-game tasks and return Foundables based on the classic magical contest.
From February 5 at 11 a.m. local time to February 7 at 11 a.m. local time you can encounter the following:
Increased sightings of Dragon Oddities on the Map

Peruvian Vipertooth and Welsh Green Dragons will appear in Europe, Africa, the Americas and Greenland
Chinese Fireball and Antipodean Opaleye Dragons will appear in Oceania, Asia, the Middle East and India

Dragon Eggs and Dragon Egg Portmanteaus will also appear on the Map
Increased sightings of the Goblet of Fire Foundable
A Special Assignment with Magical Games and Sports Runestones, Triwizard Cup Fragments, Wizard XP, Spell Books, and Keys as rewards
When using Magical Games and Sports Runestones in Wizarding Challenges, you're more likely to receive Triwizard Cup Fragments in additional to the normal rewards
Enjoy!
Reply
Tagged: