Daily Assignments - I often have to view my daily tasks in order to receive credit for them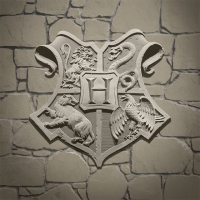 Keybounce
Posts: 474
✭✭✭
edited November 2020
in Report a Bug
#1
latest comment 02 September, 2021, 03:30 pm.
Report:
I do not know what triggers this.
On any day, if you check the list of daily activities before you start any of them, they award just fine.
On most days, I can get my daily activities awarded just fine if I do them (pick things off the map, finish brewing a potion, etc) without checking the list.
** On some days, when I just start playing without rechecking that list that never varies from day to day, I do not get credit for my activities. **
iPhone 13, ios 13, no clue about game version but it does not yet have walking sync.
Visual info:
If you show/tell/teach me how to take a picture like that on my iphone, I'll happily share it with you. But as that image is taller than my screen, I don't even know where to begin (best I can do is snap a screenshot of a moving target and hope I got it.)
Tags:
Tasks, Daily.
(I can't enter those into the actual tags field. Why not?)
Reply
Post edited by HPWUblue on
Tagged: