January Community Day Details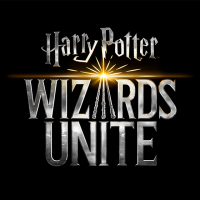 hpwulola
Posts: 1,267
Moderator ›
admin
edited January 2020
in Announcements
#1
latest comment 19 January, 2020, 04:15 pm.
Witches and wizards,
Get ready to gather your friends and head out around your neighbourhood to help contain the Calamity during this month's Harry Potter: Wizards Unite Community Day. On January 18, you can uncover the secrets of the Room of Requirement Registry Page by returning Wonders of the Wizarding World.
For the duration of Community Day, you'll receive the following bonuses:
Increased sightings of Foundables from the Room of Requirement IV Wonders of the Wizarding World Registry page, plus The Whomping Willow, Weasley's Car, and Foe Glass
Tonic for Trace Detection will increase the chance of encountering The Whomping Willow, Weasley's Car, and Foe Glass Foundables
Dark Detector duration will be increased from 30 minutes to 1 hour
Brew times for all Exstimulo Potions will be reduced by 50% and will have Master Notes effectiveness increased from 15% to 50%
Wonders of the Wizarding World Traces will be less likely to depart
Spell Energy will appear on the Map
A Special Community Day Assignment with rewards including Wizard XP, Spell Books and Gold.
A free store bundle will be available in the Diagon Alley shop featuring a Spell Energy and a Tonic for Trace Detection Potion
This Community Day event will take place on Saturday, January 18 from 11 a.m.–2 p.m. in your local time zone!
Reply
Tagged: