Introducing: The SOS Report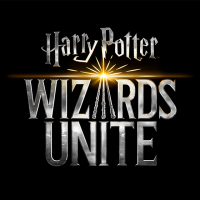 hpwulola
Posts: 947
Moderator ›
admin
edited December 2019
in Announcements
#1
latest comment 23 December, 2019, 05:30 am.
Players Level 4 and above may notice an exciting new feature that launched with the 2.8.0 game update. The SOS Report is here to deliver players useful information regarding in-game events, app updates, limited-time specials in Diagon Alley, and other helpful news!
When news has been added to the SOS Report, the SOS Report button will appear underneath the Weather button on the Map screen. Tap the SOS Report button to go directly view the newsletter. Please note that this button will disappear once you've closed out of the SOS Report, however, you can access the SOS Report at any time from your Suitcase.
From the Suitcase, click the 'View More' button to read the featured article, or tap anywhere else on the SOS Report newspaper to view the full newsletter again.
Reply
Tagged: