Game Update: 2.8.0 Release Notes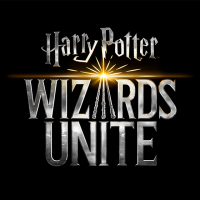 hpwulola
Posts: 950
Moderator ›
admin
New Features/Updates
SOS Report:
We will be adding an in-game newsletter to keep everyone up-to-date on events, game tips, and more! (🎉🎉🎉)
Portkeys:
We have added a new Portkey option in the Settings menu that allows players to pan around Portkey environments without using their device's gyroscope to move.
Greenhouses:
Players will now be able to grow Baneberry and Angel's Trumpet Ingredients in Greenhouses! Additionally, Baneberry and Angel's Trumpet seeds have also been added to the Map.
Portrait:
4 new House themed pajamas are now available in your Ministry Portrait ID!
Potions:
We have improved Dawdle Draught so that when used, it will always prevent a Foundable from fleeing!
Bug Fixes:
Achievements:
Fixed an issue where players may still see badges (red dots) on Achievements even if they had scrolled through the Achievements list
Diagon Alley:
Fixed an issue with Diagon Alley where the notification "You need more Gold," appears before a player can view the bundle's info
SOS Assignments:
Fixed an issue with the "Complete 3 Wizarding Challenges with 3 Teammates" task not giving progress even if a player has completed the requirements
Gifting:
Fixed some stability issues when sending Gifts
Fixed an issue where a player gets stuck if they tap the info button multiple times when Adding Friends
Portkeys:
Fixed an issue with the Portkey Use Now button becoming unresponsive when Camera Permissions have not been given
Fixed a visual issue with Keys sometimes not showing in the keylock of a Portmanteau
Potions:
Fixed an issue with the Master Notes UI disappearing if a player taps into Diagon Alley from the Master Notes screen
Inns:
Fixed an issue with players sometimes not seeing their own Dark Detectors they placed at an Inn
Registry:
Fixed an issue with the rewards screen displaying an incorrect amount of Wizard XP
Fixed an issue with the Traces for George Weasley, Fred Weasley, Angelina Johnson, and Parvati Patil not having the same Threat Levels in the Registry as shown in their Encounter
Wizarding Challenge:
Fixed an issue with long load times after selecting a Chamber
General:
Fixed an issue with Codename changes reverting back after returning to the Map
Various connection and visual bug fixes
Known Issues:
Registry:
Foundables that are not from Encounters can sometimes have a high Seen number, even if they are not Seen in Encounters
Foundables in Photo Mode may flip around when a player taps on the Foundable to reposition
Occamy Eggs have the incorrect threat level when you enter the Encounter
Potions:
Players may receive an error when they attempt to collect a brewed Potion
Portmanteaus:
When collecting new Portmanteaus, the amount on the badge from a player's suitcase is incorrect compared to the actual amount of new portmanteaus.
Wizarding Challenges:
Aurors Only: Defeating a Foe in a Wizarding Challenge with Bat-Bogey Hex does not count towards Wizarding Challenge Achievements
Some players may receive an error message when attempting to enter a Wizarding Challenge
Players may notice that the number of players at a Chamber may not update immediately when other players join the same Chamber
Players may not receive the Level Up rewards screen if they Level Up after a Wizarding Challenge
General:
Android Only: Players may not see an in-app message after going into the game from a push notification
Enjoy!!
Reply
Tagged: