December Community Day Announcement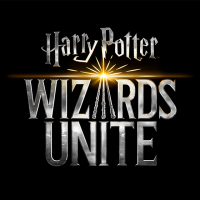 hpwulola
Posts: 946
Moderator ›
admin
edited December 2019
in Announcements
#1
latest comment 15 December, 2019, 03:31 am.
We're excited to announce December's Community Day, which will happen on December 14th from 11am-2pm local time.
Here's what you can look forward to:
Increased sightings of Care of Magical Creatures Foundables from the Hagrid's Hut Registry Page, including Hagrid, Baby Norwegian Ridgeback and Buckbeak.
1/2 walking distance needed for unlocking Portmanteaus.
Two Special Community Day Portmanteaus: Blue Portmanteaus will reward Abraxan Winged Horse and the White Portmanteaus will reward the Hagrid's Hut Foundable.
Spell Energy will be found on the Map

⚡️

Tonic for Trace Detection will have a higher chance of showing Hagrid, Baby Norwegian Ridgeback, and Buckbeak.
Baruffio's Brain Elixir will grant 3x Wizarding XP.
Special Assignments for Community Day that will reward Wizard XP, Spell Books, and Gold.
A free store bundle will be available in the Diagon Alley shop featuring Silver Keys and a Potent Exstimulo Potion.
Have fun out there!
Reply
Post edited by hpwulola on
Tagged: