December Events Announcement and Calendar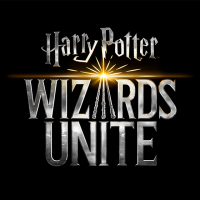 hpwulola
Posts: 1,123
Moderator ›
admin
There's a chill in the air, and this time it's not a sign of Dementors on the loose. The winter holidays are fast approaching, and after such valiant displays of teamwork last month, it's time for some well-deserved seasonal festivities. As you prepare for merriment and gift-giving, keep an eye out for the Calamity, which has conjured up some iconic Christmas memories from the wizarding world – ranging from the fondest recollection… to those some would rather forget!
Here is this month's event list:
❄️Christmas Calamity Brilliant Event Part 1: December 3-10
Relive the winter wonderland of the Hogwarts Yule Ball, including memories of couples like Hermione and Viktor, as well as Hagrid and Madame Maxime.
❄️December Community Day: December 14
Lend Hagrid a hand with caring for his magical creatures by helping return Foundables from the Hagrid's Hut Registry Page. Special Portkeys will whisk you away to Hagrid's Hut to unlock some of the rarest magical creatures. Make sure to bundle up and stay warm as you're out adventuring!
❄️Christmas Calamity Brilliant Event Part 2: December 17-24
Reflect on Yule Ball memories from Ron and his friends, including memories of Parvati and Harry, as well as Fred and Angelina.
❄️12 Tasks of Christmas Event (stay tuned on our socials for dates)
Join in the holiday revelry by completing 12 Tasks of Christmas and exchanging special holiday Gifts with friends.
The Christmas Calamity Brilliant Event starts in 24 hours, so be ready to dance the night away while encountering memories from the Yule Ball. What will everyone be wearing for the occasion? Let us know below 🎀
Reply
Tagged: