November Community Day Announcement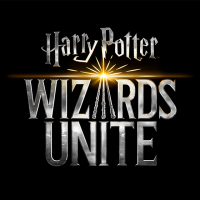 hpwulola
Posts: 1,267
Moderator ›
admin
Hi everyone! Our November Community Day is just around the corner. This Community Day will be extra fun because it is the first of its kind to offer players a Special Assignment List! You will have just 3 hours to finish this task, who is up for the challenge!?
On Sunday, November 17th from 11 a.m. -2 p.m. local time, you will receive the following bonuses:
New Special Assignment list

😁

Spell Energy will be found on the map!! 
Ingredients used to brew Healing potions appear more frequently on the map and Healing potions will brew quicker, have increased Master Notes effectiveness, and offer more Stamina when consumed! (With Master Notes, Healing Potions will take 30 minutes to brew!)
Increased Challenge XP and Family XP from Wizarding Challenges
Even more Challenge XP (50% or more) from playing Wizarding Challenges with teammates! The more teammates you have, the more Challenge XP you will gain. Head to the Community Map to find fellow players in your area.
Spell energy rewards are guaranteed from Wizarding Challenge victories!
Guaranteed Exploration Registry Foundable in Chamber 6 and above
Sponsored Fortresses will reward more Spell Energy, Challenge XP, and Runestone Family XP
Free Diagon Alley bundle with 50 Spell Energy and 5 Level 1 Ministry of Magic Runestones
I hope you all have a great Community Day on Sunday! Be sure to band together with your friends to take on these perilous Fortress chambers of even higher levels and earn bonus rewards.
Reply
Tagged: