What Mysterious Artefact do you wish you owned?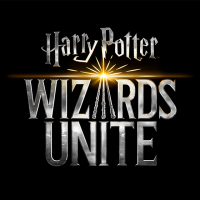 hpwulola
Posts: 1,267
Moderator ›
admin
edited September 2019
in Tips & Tricks
#1
latest comment 09 October, 2019, 04:49 am.
I love the Mysterious Artefacts categories because the items are so interesting and, dare I say, magical 😁 I'm curious to hear which one is everyone's favorite!
For me, it has to be Hagrid's Umbrella. It can cast spells and protect me from rain! I remember seeing someone at Fan Festival bring along a pink umbrella as a magical accessory and it sure did come in handy on Sunday when it rained!
I also love Hermione's Time-Turner, it is a beautiful piece. Plus, the encounter animation for it is quite hilarious (if you haven't it yet, look out for it on Saturday.)
How about everyone else - which item on the Mysterious Artefacts page would you love to own?
Reply
Tagged: