Event Days- Timings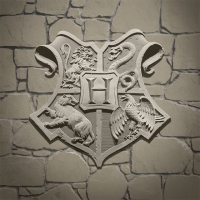 AuroraKadavra
Posts: 1,007
✭✭✭✭✭
Helloooooo!
Firstly- just want to say how completely awesome the events have been so far- all so exciting, even the lead up to them has been such a build & this game is providing such a positive focus for me & I'm very grateful for that!
So in the manner of feedback- im speaking on behalf of quite a lot of people who have commented on posts I've been involved with, esp the recent dragon day event to ask if you could consider changing how the timings of the events work please?
For Community day & the 'day' of Dragons, many people had to miss out for various reasons- mostly for work which i think counts as a double blow!! They have said why can't it be all day? And i know perhaps that would mean that some can then just gain so much xp through that and it would still be unfair on those having to wait til their 8hr shift finishes.
So i was thinking- esp now the trace potion is available it shows its possible to have particular confoundables show for just that person- couldn't the dragon days or other such 3hr events be worked the same in that the persons 3hrs start for example when they've caught their first dragon? Or for community day as soon as they entered a fortress? That way everybody gets just the 3hr window, but it means that literally everyone can take part! So many people were crestfallen at having to miss the dragons & the perks of battle or of extra confoundables & high level threats on the first event.
I will tag here the usual crew so they know I've put the word forward and if those we know who missed out could be tagged by alk of us so that they can add their voice to this that would be great. I really feel for those who missed out and there must be a way around these weekend events to include those who work weekends? Please?
@Acumen @JulieJubz @Herm10neG92 @Overflow4487 @Digitalis @Dogoutlaw @Craeft @Osprey1 @WerewolfChaser @LeFayeofAlbion @Glimmermir @ZookiTabooki @Ginnungagap and also @HPWULOLA who is an amazing admin! Truly! & might be able to help pass this on to the devs?
Reply
Tagged: