Scroll and Book bundle never showed up for me during the dragon event.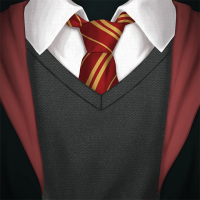 JulieJubz
Posts: 307
✭✭✭
I originally posted this in the "Dragon Day Details" post, but decided to make its own thread since it might have gotten lost in there. Sorry for the trouble, and hopefully this is ok :)
Original message ---
The bundle with scrolls and books never showed up for me. At one point a bundle did show up, on the main screen even, but it was for keys, energy and potions I believe? It was also paid- and then it disappeared. So I'm not sure if I got some weird error? Is there anything I could do about this? I really wanted the scrolls and books 😰
----
To give slightly more information, I did check the Diagon Alley multiple times during the event (about 3 times) and never saw them in there. More towards the end of the event I basically forgot about it because I was having fun with everyone else. But it does seem likely that it was a bug of some kind.
Please let me now if something can be done, if not, I understand. Thank you!
Reply