Landmarks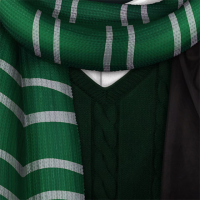 Acumen
Posts: 1,102
✭✭✭✭✭
Another community member, @Lucoire, has written a more comprehensive post to explain the mechanics behind all the different locations you'll spot on the map. You'll find that here:
This post will focus specifically on Areas of Interest (AOI), known in HPWU as landmarks.
For players who aren't already aware, landmarks are visible on the map as flags. If you stumble upon a Hogwarts School flag, Foundables from that family will spawn more frequently in that area. There's no official guide, or at least none that I'm aware of, but players have done a pretty good job at identifying where you're most likely to find each landmark based on observation alone. Here's a graphic you can save for reference. You might find a couple specific landmarks outside of the usual locations described here, but it's been accurate in my experience.
Another great resource to help you find all the landmarks, fortresses, greenhouses, and inns in your area is the WU World Map. There are a couple live maps out there, but I like the one hosted by GamersGuide best. You can filter by location type and even set timers on greenhouses where you've planted ingredients. It's updated by players, so it may not be entirely accurate for your area. However, you can log in and add new locations to the map or edit existing locations which have yet to be properly identified by type.
If you have questions about landmarks or other locations, feel free to tag me in the comments. I'm not the sharpest tool in the shed, so I may not have the answers you seek, but I can probably get you pointed in the right direction. 😁
Good luck out there!
Reply
Tagged: