Account Ban for no valid reason. DO NOT SPEND MONEY ON THIS GAME!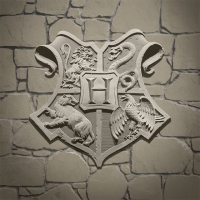 NaughtiUnspkble
Posts: 19
✭✭
My best friend (level 33) got a 30 day ban yesterday and he doesn't cheat! 
We both have been playing Niantics Pokemon Go daily since the beginning, and there have never been issues like this!!!
WORST PART IS, we have already bought tickets to the event in Indianapolis, purchased non-refundable hotel, and arranged for time off work!!$$$$$
He has put a lot of money into this game (about $50 a month minimum)! 
He contacted Niantic to dispute the wrongful accusations. Meanwhile, thinking his phone might be an issue, he started a second account on a spare phone, because even though Saturday tickets are no longer available we were still going to go and play.
FIRST, here is the pre-generated response from Niantic where THEY have no intentions of being fair OR even looking into the issue...
"Hello Wizard,
Thank you for contacting Harry Potter: Wizards Unite support.
We take fairness seriously at Niantic. Accounts that are not playing within our Terms of Service and Player Guidelines will be suspended. Your temporary suspension will be lifted within approximately 30 days. If we find that you continue to violate any of the Harry Potter: Wizards Unite Terms of Service and Player Guidelines, your Harry Potter Wizards Unite account will be terminated permanently. For more information, please review the Three Strike Discipline Policy
Regards,"
SECOND, he just received notice of a 7 day account warning on the NEW account using a different phone... so at this point the only thing I can think of is that it is his cell phone provider, which is your sponsor AT&T. However, AT&T customer service has no real clue about game issues.
This is now adding up to a substantial amount of lost money, when he did nothing wrong!
Fix your game, fix his account, and fix your customer service!!!!
Reply
Tagged: