A message on recent changes to the Trace Charm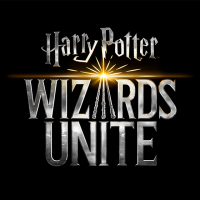 hpwulola
Posts: 971
Moderator ›
admin
Hi everyone,
We wanted to share an update and provide some additional context around recent adjustments to the Trace Charm.
Over the past few weeks we've been working on some fixes to better reflect the intended functionality for how this feature was originally designed:
In an update last week, we shared how we were working to correct a few text errors that appeared in the Trace Charm information screen.These changes will appear in-game when the 2.15.0 Game Update is released.
We also released a server update on September 3rd to address a known issue affecting the Rare Trace Bonus of the Trace Charm (Pario Vestigus). This unintended bug caused the Trace Charm to reveal repeats of the same revealed Traces instead of revealing various Traces of differing threat levels. Of the Traces revealed, a minimum of one Trace should be of an equal or higher threat than the original Charmed Trace.
We recognize these changes are different from how the Trace Charm has worked since the SOS Training feature launched, and we understand that players feel that these changes degraded this feature. While the bug fix was unpopular, these corrections were necessary to maintain a balanced progression in the game. When we develop new content, we do so with certain expectations of how long it will take for players to complete it. If we release content too fast, the game will feel stagnant while players wait for the next content release. If we release it too slowly, the game will feel too difficult. This change was required to keep this delicate balance in check. Had these errors gone unresolved, there would be long-term implications for the game. We apologize that some of the previous communications on this topic didn't fully capture the scope of the issues and planned changes.
We're always humbled by your passion for the game and for recent updates including the Knight Bus, the broader SOS Training feature, and the in-game events. We appreciate and continue to read all feedback as we look to make future improvements and updates to the game. We've got several exciting events, game improvements, and features in the works, and we look forward to getting those out in the coming weeks and months.
–The Harry Potter: Wizards Unite team
Reply
Tagged:
This discussion has been closed.