Trace charm / SoS Training interaction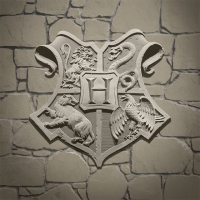 theRealGB3
Posts: 5
✭✭
I dropped multiple trace charms and new traces showed up, as expected. I knew about the "disappearing traces" known issue, so I closed the app and reopened. Traces reappeared. I returned about ten Foundables and collected Fragments and placed Images. All good so far...
I collected enough ministry Manuals to choose/collect a SoS Training node / task. I collected "Flushed with Success", with no issues. When I returned to the map! The remaining Traces resultant from my third Trace Charm we're gone. I assumed this was a duplicate trigger for the disappearing Traces, so I closed the app and reopened the game. The Traces did NOT reappear.
I believe this bug is probably the same trigger which causes the Combat Training rating to change when new SoS Training node is learned. Unlike the Combat Training big, which was a work-around by switching Professions, this action unfortunately did not bring back the missing/disappearing Traces.
so, I didn't get lucky with any Trace Charms from the Family XP Trunks and I lost a Trace Charm. Maybe you could see your way to a handful of Trace Charms as a Bug Bounty, once you reproduce this bug (should be esay to reproduce). Thanks in advance.
Reply
Tagged: