Disappointed and frustrated.....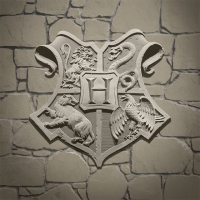 WickedOne75
Posts: 6
✭✭
I've been a daily player of this game since July of 2019... I've spent hundreds of dollars
on to upgrade capacities and on port keys.. I am DEDICATED to this game and it soooo helped me with my horrible anxiety and I was SO SO SO excited About the new updates in S.O.S until I really started to look at the cost of each "level or skill". This is absolutely the most frustrating new feature. To make a new skill cost 80 DADA books is insane especially when we only got SIx (6) out of the last event!!! Do y'all understand just how long that's going to take to collect?!?!? YEARS... and that's just for upgrading 1! The. U have to start all over again to do the next one. I can't believe that the game gods here though these were fair. I'm so disappointed that they are this dang greedy. I'm just going to have to stop playing.... it's a heartbreaking choice for me but the frustration is just too much. I understa
d why so many people have quit playing. I really wanted to keep going.
Reply