Trace Charm Capacity Bugged & Disallows Trace Charms from Treasure Trunks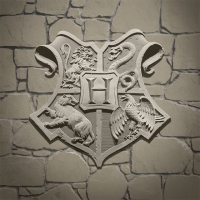 Hinkyjinks
Posts: 36
✭✭
I notice that 'maximum stored spellcasts' = 0 in my Magicum Vitae (actually it seems to mirror the number I currently have, the max being 1 so far). I actually can store 4 Trace Charms.
I wonder if there is a bug that won't allow trunks to give me trace charms (even though I upgraded 'Studious Success' and should be getting them occasionally)
... because the Magicum Vitae is telling the game I don't have any capacity? I've opened AT LEAST 40 trunks (and that's probably conservative) since I upgraded. Nothing. So frustrated!! I've invested A LOT to upgrade the Trace Charm, and feel like I am not getting the bang for my buck (or books) others are getting. I definitely feel like I wasted my resources on the Trace Charm. I am also experiencing the Trace Charm bug with fragments and no increased rarity previously described.
Reply
Tagged: