July Bonus Fantastic Flora & Fauna Brilliant Event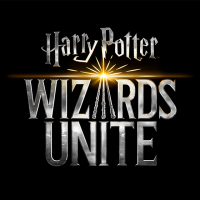 hpwulola
Posts: 1,200
Moderator ›
admin
edited July 2020
in Announcements
#1
latest comment 04 August, 2020, 06:33 am.
As we begin year two of Harry Potter: Wizards Unite we wanted to take the opportunity to celebrate by bringing back the first-ever Brilliant Event, Fantastic Flora & Fauna. During this limited-time bonus event, you'll be able to encounter Foundables previously available during Part 1 of the event as well as all-new Foundables for Part 2. This event will take place for one week from Tuesday, July 28 at 11 a.m. PT–Tuesday, August 4 at 11 a.m. PT. 
The Foundables featured during this event can be found in the following locations:
Fire Crab - Wizarding Challenges
Fire Seed Bus h - Brilliant Portkey
Dragonhide Gloves - Tasks
Dragon Claw - Tasks
Ukranian Ironbelly - Tasks
Brilliant Newt Scamander - Encounter
Brilliant Buckbeak - Encounter
Brilliant Unicorn - Encounter
In addition, successfully returning Brilliant Buckbeak and Brilliant Unicorn Foundables will also grant fragments for the following Brilliant Foundables from Part 1:
Brilliant Young Acromantula
Brilliant Snargaluff
Brilliant Scorched Tree Stump
Brilliant Salamander
*Note: These bonus Foundable fragments will only appear as rewards until you receive enough fragments to place the sticker for that specific Foundable. After that time, fragments of that Foundable will no longer appear.
Brilliant Portkeys for this event will be 1.5km. Keep an eye out for Bonus Assignments that will be available in game after the main tasks have been completed. 
Don't forget to pick up your complimentary store pack with 6 Baneberry, 4 Bulbadox Juice, 4 Angels Trumpet, 2 Erumpent Horn, 1 Hermit Crab Shell and 25 Spell Energy.
Please note: To enable as many players around the world as possible to participate safely, this event has been adjusted to facilitate playing from wherever you are. Please remember to adhere to local rules and regulations, and be respectful of others and your surroundings.
Reply
Post edited by hpwulola on
Tagged: