A Field Guide to SOS Training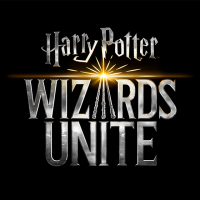 hpwulola
Posts: 1,114
Moderator ›
admin
edited July 2020
in Announcements
#1
latest comment 20 October, 2020, 04:00 am.
With SOS Training now available, we're offering up this overview of the new lessons to help you make the most of these powerful new skills waiting to be unlocked. 
Getting Started
Open up your Suitcase and you'll find that the Professions button has been replaced by a new button called Training. This is where you can now view everything related to both SOS Training as well as your selected Profession. The default view displays your SOS Training lessons in a skill tree format. These lessons are tied to your player level which means that you'll have already unlocked a number of them all the way up to your current level. Your SOS Task Force Appraisal reflects your cumulative progress in SOS Training and is displayed both here and on your Ministry ID. Press the Toggle button to switch between viewing your lessons and viewing your Magicum Vitae, a useful summary of your overall SOS Training stats and unlocked bonuses. 
Each SOS Training lesson has multiple potential upgrades that require various resources to unlock: existing Restricted Section Books, and three new resources—Field Guides, Ministry Manuals and Defense Against the Dark Arts Books. Defense Against the Dark Arts Books can be earned by participating in in-game events, Field Guides are obtained by returning Foundables and Ministry Manuals are obtained when you place images in the Registry. 
Masters of the Magical Universe
The first SOS Training lesson is called Mastery and is unlocked at level four. Mastery refers to how powerful your spells are; the more you level up your Mastery, the easier it will be to overpower Confoundables and return Foundables. In addition to overall Spell Mastery you can also invest in Mastery for specific families of Foundables. If you find yourself frequently up against Magical Games and Sports Foundables, for example, you can choose to invest in Magical Games and Sports Mastery and you'll be returning those Triwizard Cups faster than you can say "did you put your name in the Goblet of Fire?" 
Charmed, I'm Sure
At level five you'll unlock the first of a set of three completely new spells, Field Charms, that you cast directly on the Map itself, no remedial lessons with Professor Flitwick required. Cast the Trace Charm, *Pario Vestigius*, on existing Traces on the Map and you'll reveal additional Traces nearby. As you upgrade this skill you'll be able to increase the number and rarity of Traces revealed as well as the number of Foundable fragments returned from those Traces. Cast *Tribuomnus*, the Inn Charm, on Inns to generate Spell Energy on the Map. As you level up this skill you can not only increase the amount of Spell Energy generated on the Map, but also boost the Spell Energy attainable when dining at the targeted Inn, though no guarantees that it will enhance the flavor of the food itself. Shout *Celescere* to cast the Greenhouse Charm on Greenhouses to conjure rare Potion Ingredients on the Map nearby. Make sure to mind your footing while doing so, trust us, Bubotuber Pus isn't something you want to accidentally step in. By continuing to put resources into this skill you can increase the amount of ingredients created as well as increase the yield of any ingredients within the Greenhouses you cast it on. 
After casting a Field Charm on a target, that target will have a brief cooldown period before another Field Charm can be used on it. Keep in mind that you alone can see the extra Traces revealed by your Trace Charms, but all nearby players can take advantage of the effects from anyone's Inn and Greenhouse Charms, so coordinate with others to make the most of the extra Spell Energy and Potion Ingredients. 
After unlocking your first Field Charm, you'll notice a new button on the Map. Simply tap this button to see all of your Field Charms and then drag the desired charm onto its corresponding structure on the Map. Ineligible structures and Traces will appear greyed out. In order to use such powerful new spells you'll first need to accumulate charges. Field Charm charges are granted as rewards from certain daily tasks and you can also invest in certain skills that will let you expand the number of charges you can hold at any given time. 
Eye of Newt, Toe of Frog
No, these aren't new Potion ingredients, but there are two new ways to boost your carefully-brewed Potions, the Potion Effect and Brew Time Reduction skills. Potion Effect boosts the effectiveness of specific Potions, so for example your Barrufio's Brain Elixirs will give even more XP and your Healing Potions will grant even more health, effectively helping you, as some might say, put a stopper in death. As the name implies, Brew Time Reduction helps reduce the overall time required to brew any Potion, and you can invest in further Brew Time Reduction for specific Potions as well. 
Stay for a Spell
Sometimes you actually wish that those pesky Pixies would pester you just a bit longer, at least long enough so you have another chance to return the Foundables they're guarding. For those moments when you can't afford to let a critical Foundable off the hook, the Departure Denial skill is just what Madam Pomfrey ordered. Departure Denial helps decrease the chances that a Confoundable departs after each cast. If you find a particular family of Traces giving you the slip, you can also invest in additional Departure Denial for specific Trace families as well. 
Fortune Favors the Bold
Life may be more exciting with a bit of chance, but what witch or wizard is content sitting by without taking their fate into their own hands? The good news is there's no need to run off to Professor Slughorn for some liquid luck; if you invest in the three Reward Upgrades skills you can help tip the scales in your favor on your own.
Certain Reward Upgrades grant you better chances at receiving hearty high-Spell Energy foods when dining at Inns, though our portly potions professor will be disappointed to learn that crystallized pineapple isn't yet on the menu. Others can increase the chances that your Gifts earned from Inns, Greenhouses and Fortresses come with better rewards, including rare items like Spell Books. There are even some Reward Upgrades that turn regular Treasure Trunks from the Registry into a treasure trove of special rewards that can include XP, Spell Books, additional Map Charm charges and even rare Gifts that may contain Gold. 
Whew, that's a lot of new information to unpack! We recommend starting by opening up your Suitcase, taking a look at the new Training section, and seeing what kinds of skills you already have access to based on your current level. Think about which skills would be most useful to you based on your play style and then start saving up resources toward unlocking those skills first. With so many new skills at your fingertips it's up to you to decide how to play.
Reply
Tagged: