Issue when game launched via potion done brewing notification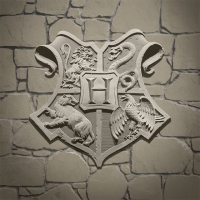 pommeSQRD
Posts: 15
✭✭
edited July 2020
in Report a Bug
#1
latest comment 02 February, 2021, 02:14 am.
Issue started occurring after update to 2.14.0
To reproduce:
Queue up potions. Close game. Wait for notification that potion has completed brewing.
Click on notification to launch game. Once game launches, goes to potion screen (works as expected).
Click to claim potion (works as expected).
Click [+] in empty slot to brew new potion - fails.
Issues:
All potions show Strong Extimulo icon
No ingredients icons
Cannot brew (clicking on Brew button does not work)
Cannot close out of the screen to return to regular gameplay
Fix: Force close app and re-launch. Potion is claimed and slot still empty - can queue new potion fine.
Device: Samsung S10
Android 10
I believe this issue only happens when notification-to-launch goes directly to the potion screen. If I open the app normally then go to claim a potion, everything is fine. I think the game was also fine first thing in the morning when the daily rewards screen loaded first, then went to potions - not sure, though, don't remember if I opened the app or clicked on the notification this morning.
Reply
Tagged: