Game Update: 2.14 Release Notes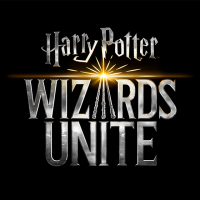 hpwulola
Posts: 1,147
Moderator ›
admin
edited July 2020
in Announcements
#1
latest comment 30 July, 2020, 04:45 am.
Hi SOS Task Force Members! 
The 2.14.0 Update will introduce a significant addition to Harry Potter: Wizards Unite, SOS Training. The feature will be rolling out a later time and will be unavailable with the 2.14.0 release.
New Features
Coming Soon: SOS Training
SOS Training allows players to advance their magical knowledge and skills by unlocking unique bonuses and abilities through a wide variety of SOS Training Lessons.
Added 3 Volumes of SOS Training Lessons: Each volume contains a new set of SOS Training Skill Trees that will be accessible to players regardless of their Profession.
Added 3 new SOS currencies: Field Guides, Ministry Manuals, and Defense Against the Dark Arts Books.
Updated Encounter and Potion screens to display SOS Training bonuses. 
Professions
New Combat Appraisal system: An aggregated Expertise score will replace Profession Rank for each individual Profession.
Wizarding Challenges
Updated the Chamber Selection screen to display Recommended SOS Task Force Appraisal score instead of Recommended Grade.
General
Made visual updates to the Suitcase menu and Professions interface in preparation for SOS Training.
Coming Soon: Visual updates to the MACUSA Clock and Threat Meter for Trace Encounters.


Bug Fixes
Fixed an issue with overlapping location text from Hogwarts Fortress Gifts.
Fixed an issue affecting Potion Gifts when the ingredient Vault is full.
Fixed an issue causing a 'Connection Lost' pop up notification after loading into the app.
Known Issues
Red Badge notifications reappear on previously seen achievements after reinstalling the game.
The interaction box of Puking Pastilles makes the Image difficult to place in the Registry.
A Connection Lost error message can appear in various parts of the game. 
Players can experience a long delay to select a Runestone before entering the Chamber lobby
Android only: A short delay may occur at the login screen while loading the app after updating the game.
Some devices may experience a delay before choosing a Runestone to enter a Chamber Lobby
Brilliant Portkey with Great Hall environment has a visual glitch upon entry, the environment is dark
Wayfarer: approved Wayspots do not sync to the Map.
Update on Known Issues with SOS Training feature, July 20th
Switching Camera modes from AR Mode to Park Mode during an Encounter can cause the Spell Mastery and Family Mastery information to reappear incorrectly.
The Field Charm icon is displayed twice in the level-up summary after unlocking Field Charms at Wizarding Level 5, 7, and 11. 
Android only: A pink placeholder box may show in place of the Field Charm VFX after a Field Charm is cast on an object.
Trace Charm info page shows incorrect text for Fragment and Family XP Bonuses: "Additional Energy Provided" and "Spell Duration". Trace Charm bonuses should display Fragment and Family XP modifiers instead.
Greenhouse Charm info page shows incorrect text for Greenhouse Bonuses: "Additional Energy Provided". Greenhouse Charm bonuses should display Ingredient and Spell Duration modifiers instead.
Fragment count displayed in the rewards flow after returning Foundables spawned by the Trace Charm is inaccurate and differs from the Fragment count shown in the rewards summary drop-down. The rewards summary shows the most accurate Fragment count progress. 
Bonus Fragments and XP gained from Field Charm bonus modifiers are missing corresponding text in the rewards screen and the rewards summary drop-down.
Missing rewards flow text for bonuses gained from Field Charms for players in India
Ministry Time Turner foundable and foundables from Hogwarts Quidditch Pitch II page are not rewarding Ministry Manuals
Reply
Post edited by hpwulola on
Tagged: