Brilliant Event: Baby Beasts Part 2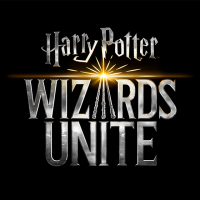 hpwulola
Posts: 1,273
Moderator ›
admin
edited July 2020
in Announcements
#1
latest comment 20 July, 2020, 03:31 pm.
Hello 😀
Part 2 of Brilliant Event: Baby Beasts starts Tuesday, July 14 at 11am Pacific Time!
To help you on your tasks, here is where you can find the Brilliant Foundables on the Event Registry pages: 
Part 2:
Baby Horned Serpent - Wizarding Challenges 
Giant Squid Tentacle - Brilliant Portkey
Baby Demiguise - Tasks
Baby Grindylow - Tasks
Brilliant Baby Hippogriff - Brilliant Encounter
Brilliant Baby Unicorn - Brilliant Encounter
Brilliant Portkeys for this event will be 1.5km. As a reminder, Part 1 Portkeys will give you part 1 rewards anytime you open them, even if you wait to open them during Part 2.
Part 1 Brilliant Encounters will appear on the Map during Part 2.
Part 2 will also have Bonus Assignment after the main tasks are completed. Make sure to look for these in-game.
Hope this helps you prepare! Don't forget to pick up your complimentary store pack with 6 Baneberry, 4 Bulbadox Juice, 4 Angels Trumpet, 2 Erumpent Horn, 4 Snowdrop, and 50 Spell Energy.
Please note: To enable as many players around the world as possible to participate safely, this event has been adjusted to facilitate playing from wherever you are. Please remember to adhere to local rules and regulations, and be respectful of others and your surroundings.
Reply
Post edited by hpwulola on
Tagged: