July Community Day Details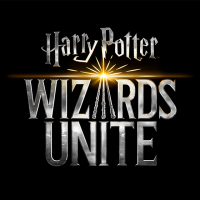 hpwulola
Posts: 1,201
Moderator ›
admin
edited July 2020
in Announcements
#1
latest comment 13 July, 2020, 02:50 pm.
July Community Day is all day Saturday, July 11 from 12:01 a.m.–11:59 p.m. local time. Shine a light on the collection of dark curios and creatures found in Knockturn Alley including Thestrals, Swooping Evils and more.
Please note: To enable as many players around the world as possible to participate safely, this event has been adjusted to facilitate playing from wherever you are. Please remember to adhere to local rules and regulations, and be respectful of others and your surroundings.
This Community Day you can look forward to the following:
Special Assignments focused on returning Dark Arts Foundables to Knockturn Alley with rewards including Potions, Spell Books, Ingredients and Gold
Increased sightings of Foundables from the Knockturn Alley Registry page
Tonic for Trace Detection will reveal more Community Day Traces, only take 1 hour to brew, and its Master Notes will reduce brew time by 50%
Increased chance to receive Knockturn Alley Sign Fragments when using Dark Arts Runestones in Forest IV (Chamber 14) and higher
Increased Wizarding XP, Challenge Family XP, and Spell Energy Rewards from Wizarding Challenges
A special 1km Portmanteau that rewards Dark Arts Family XP and Knockturn Alley Sign fragments
Reply
Post edited by hpwulola on
Tagged: