Not getting fragment for foundable WHILE SITTING AT HOME WITH FULL DATA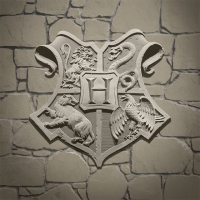 GryffinTor1
Posts: 3
✭✭
edited June 6
in Report a Bug
#1
latest comment 24 August, 2020, 05:41 am.
I've reached out numerous times about wasting REAL money on potions, energy, etc. and successfully returning foundables to glitch out on the homepage, NOT getting credit for the foundable. No XP or fragments. Only counting toward the daily missions. The responses I've received were that it must be because I'm driving too fast/riding in a car too fast (for one, why have the "passenger" option if you can't even do anything besides WASTE energy and potions?)
But I'm sitting at home, in the city, with full cellular data connectivity. Having no connection issues on any other app or on the internet. I just returned fragment 5/5 of Grawp (that I had already returned and lost), wasting a Strong Exstimulo Potion, and it glitched back to homepage. Like I've said before, I'm very thankful and grateful for the awesome people who put in the hard work to make and maintain this incredible game. It's the best. They're the best. But I'm so sick of spending way more money than I'm proud to admit on a game that isn't honoring the gameplay. Please someone help me resolve this issue. It's been happening for months, and I haven't been credited for what has been lost. But this was the last fragment needed to prestige this particular page, and already losing the fragments prior on this page and oddities, etc. sucks.
*** yes I swapped to wifi and restarted app to see if it was still glitching
Reply