Forum 2.0 ??!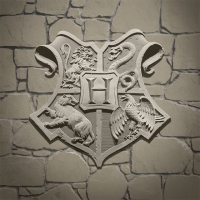 AuroraKadavra
Posts: 1,007
✭✭✭✭✭
For such a long time now I have wanted to come back onto the forum! I would talk about the negatives, yeh- it sucks, and lots of people saying that helps you realise you aren't alone in feeling annoyed & at times incredulous at what has just happened with the game.
Meanwhile however, I'm still playing, I still love the game as much as I did at day 1 for the essence of what it brings me in a day- the fun of finding rare spawns, the motivation to get outside, walk more, do the daily tasks.
Especially now we have the Knight bus (definitely hands down the best feature to celebrate in the game's first year I think)
and with that is coming a growing knowledge of team tactics. I'm learning & expanding my skills- within the amazing realm of the Harry Potter universe. All of that still provides such a welcome break from reality.
So I'd love to be able to just add a voice to some of the complaints- saying 'maaaan!! That took me ages to get & it's disappeared!! Noooooo!!!' But once I've said that, I wouldn't feel the need to keep repeating it.
I'd also love to say- wow! Battling in Dark V with teams you don't know and then teams you do know is just amazing!! Its so much fun- honestly!! Watching how others work, learning where to pass focus, working on how best to use focus on the board- that's gonna keep me occupied for weeks!! Months probably!!
Especially when there's those 'omg did that just actually happen' moments when you lose a teammate from either a bug kicking them out or they leave- who knows- but then the 4 or even 3 left have to decide quick- do we carry on? Or lose what we've put in so far- and I'm always up for a challenge so then it's thinking on your feet! Quick, which potion, how to knock foes down best, hoping the others will get what you are doing with the confusion hex & first strike at your deficiency as an auror, then going to **** some DWs and DEs quickly etc... I actually got a proper sweat on the other day! Not kidding!! My hand tracing the casts like I'm truly trying to zap the foe in front of me irl 😂 (kids glance at me- shake heads, carry on) lol.
So, I have posts for the brag board, (finally Lunas wand!!! It was hiding on purpose I'm certain of it!). I have some beautiful postcards to share. I used to love the conversations about the size of our vaults!! 😂- ahh @Acumen we miss u man!!! So much!! And about what preps we were making for an upcoming event- that all still happens, I'm still playing thinking- this is probably a good idea- but then I'd come on here to check what others were doing & usually realise...erm... yep! Good idea that ...it's exactly what I was gonna do!! Honest!! Yep... I'm sooooo on the ball with this! (Quietly shuffles out of the room to quickly salvage what i can & change tactics in time! 🤦🏼‍♀️😂)
I'd say about all the fab things this game still does for me & how it gets me through tough days, I'd only say those things the once too- no need to repeat, and then just chat, about all sorts, all elements of the game.
So when WU was new to me, i would be able to use the forum for advice, tactics, gameplay, progression through the lessons. Id also use it to report a bug, or see if others were having a same problem or confusion as me (I often have many!) And that's why I needed the savvy & helpful & wonderful people I met on here to enhance my game experience. That's what the forum was all about.
I'd really love it if we could get back to discussing some of the nitty gritty of the game, especially for new players who may join & look for advice or new topics brought about by the changes, and the veteran players can then share tips and styles of play etc. Cos i fear atm they may look & think 'woah!!!...no thanks!' and run as fast as they can!!
All of the above is part of WU game and forum, how it was and brought such joy, banter and also validation to any grievances we felt. We could then chat about how best to work through it.
That spirit of the forum seems to have gotten a little lost!? Could we try and find it again please?? 🙏
AK
Reply