Brilliant Event: One Year Later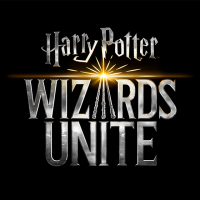 hpwulola
Posts: 1,123
Moderator ›
admin
Hey everyone! We have details of Brilliant Event: One Year Later to share!
Reminder: The Event starts June 2nd at 11am PT
There will be six new Foundables. Here is where you can find them:
Brilliant Encounters: Brilliant Auror Harry Potter and Brilliant Proprietor Ron Weasley
Quest Rewards: Activated Dark Detector and Crate of Potions
Wizarding Challenge using Brilliant Runestone: Ministry of Magic Landmark Flag
Portkey Rewards: Opened Portkey Portmanteau
Start clearing your Portkey vault to pick up Brilliant Portmanteaus, which will be 1.5KM. As a reminder, Part 1 Portkeys will give you part 1 rewards anytime you open them, even if you wait to open them during Part 2.
There will be a Bonus Assignments that follow the main tasks, best of luck! Remember to pick up your complimentary store pack from Diagon Alley 🎁
Reply
Tagged: